All Aboard the Orange Blossom Cannonball
Central Florida's Historic Train on the Tavares, Eustis & Gulf Railroad
In the spring 2014, we will be able to offer you two destinations and two cities to depart from. Begin your journey from either Mount Dora or Tavares. Take the train, stay to eat & shop, and catch a later train back to your starting point. Our stations, are located in the heart of downtown Mount Dora and Tavares! We offer 90 minute trips that are designed to fill your entertainment needs. You will travel in vintage coaches pulled by our 1907 steam locomotive or our 1941 GE 45 ton center cab locomotive. Also check out our pizza trains, wine & cheese trains, rails & ales trains, wild west shoot- outs and our fantastic trips to the North Pole. Take photos and enjoy the narration of the conductor. Our movie train gives you the opportunity to ride on the actual train that starred in many award winning motion pictures including: "True Grit", "Appaloosa", "3:10 to Yuma", "There Will be Blood", "Rosewood", and "O Brother, Where Art Thou?". Ride in the coaches where famous stars such as Robert Redford, Johnny Cash, George Clooney, Patrick Swayze, Jodi Foster, Ed Harris, Renee Zellweger, Vigo Mortensen, and Hailee Steinfeld once posed.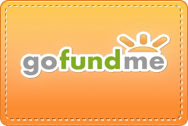 Wheelchair Lift Fund
Here at the Tavares, Eustis, & Gulf Railroad we are striving to install a wheel chair lift on one of our cars to make our train completely handicap accessible. Unfortunately, this is a very expensive addition to the Orange Blossom Cannonball and we are asking for donations to help us achieve this goal.
Latest News
No recent news stories found.

Note: Motive Power Scheduling – generally steam power is scheduled for Saturdays and holidays and diesel power is scheduled for weekdays and Sundays. Some evening trains will be diesel powered. Power will be substituted from time to time to accomodate equipment maintenance and inspection requirements. Latest postings of motive power schedules are available on Facebook.