All Aboard America's Favorite Movie Train
Central Florida's Historic Train on the Tavares, Eustis & Gulf Railroad
Your journey begins from either Mount Dora or Tavares.  Take the train, stay to eat & shop, and catch a train back to your starting point.  Our historic stations, are located in the heart of downtown Mount Dora and Tavares!  Your excursion is a 1-hour 45-minute roundtrip between depots. You will travel in vintage coaches pulled by our 1907 wood-fired steam locomotive (most Saturdays) or our 1941 GE 45 ton center cab locomotive (Thursday, Friday & Sunday).  Ride in the actual train cars that stared in over 20 movies, including: "True Grit", "Appaloosa", "3:10 to Yuma", and "O Brother, Where Art Thou?."  Ride in the actual coaches where famous stars such as Robert Redford, Johnny Cash, and George Clooney once performed.
For schedule and ticket information: click on the "Ticket" tab and select your date.  Times and destinations will be displayed.  Fares are $28.00 to $32.00 for Adults and $16.80 to $19.20 for Children ages 4 to 12.  Children under 3 are free.  Discounts are available for groups of 10 or more.
For additional information call: (352) 742-7200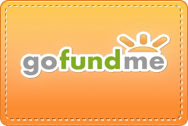 Wheelchair Lift Fund
Here at the Tavares, Eustis, & Gulf Railroad we are striving to install a wheel chair lift on one of our cars to make our train completely handicap accessible. Unfortunately, this is a very expensive addition to the Orange Blossom Cannonball and we are asking for donations to help us achieve this goal.
Latest News
Posts not found
Note: Locomotive Scheduling – generally steam power is scheduled for Saturdays & holidays and diesel power is scheduled for weekdays & Sundays.  Some evening trains will be diesel powered.  Power will be substituted from time to time to accomodate equipment maintenance, inspection requirements and Special Events.